Claudia

Gender

Female

Hair Colour

Dark brown almost black

Eye colour

Red (black when thirsty)

Species

Vampire

Power

Remembrance

Character of

Pucktana88
Claud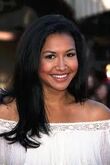 ia is a member of the
Mexican Coven
and best friend of Maria and didn't turn against her when Lucy and Nettie did. She has the power of remebrance which controls what you remember and what you don't. Maria uses this to her advantage. She helps Maria plan attacks and also helps train the newborns. She prefers her life as a vampire to her life as a human. She remembers it well and it is for this reason why she has her power. 
Ad blocker interference detected!
Wikia is a free-to-use site that makes money from advertising. We have a modified experience for viewers using ad blockers

Wikia is not accessible if you've made further modifications. Remove the custom ad blocker rule(s) and the page will load as expected.